Game
NEW STATE MOBILE'S FEBRUARY UPDATE INTRODUCES NEW ROUND DEATHMATCH MODE
Available now on Android and iOS, the update also includes a new Survivor Pass, weapons, weapon customization options and more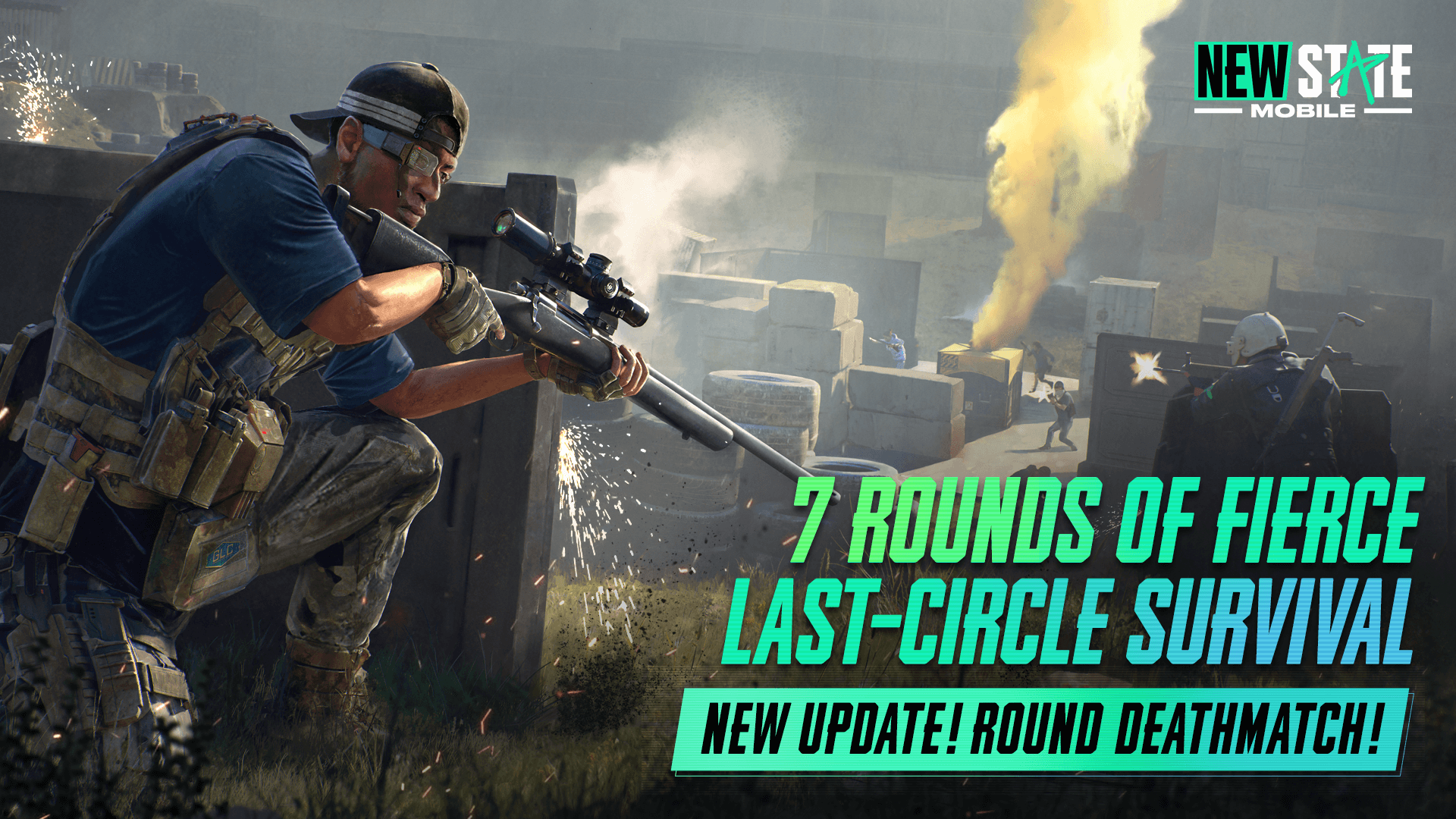 AMSTERDAM, NETHERLANDS – Feb. 15, 2022 – The February Update for NEW STATE MOBILE is live on Android and iOS. With this update comes the new Round Deathmatch(RDM) Mode, a 4v4 round-based experience that sees teams compete to be the last one standing. This update also adds Survivor Pass Vol. 4, new MP5K and Crossbow weapons, updates to the in-game clan system and more.
See below for a full rundown of major features added to the game with the February Update. The full February Update Patch Notes are available HERE.
Round Deathmatch: RDM is a 4v4 round-based mode. Unlike traditional deathmatch modes, players will not respawn after being eliminated. The team with the last player standing each round wins that round. Teams will compete in a best of seven series to see who ultimately wins the match. In RDM, each team will start each round on opposite sides of the Arena – a new map dedicated to RDM – with a set of basic weapons. Like typical battle royale matches, a Blue Zone will form at the start of a round and gradually to the center of the map as a round progresses.
Survivor Pass Vol. 4: With this update, players can now progress through the new Survivor Pass to earn a variety of in-game rewards. With this Survivor Pass, players can complete a series of faction-themed missions, which focuses on Doug Bikerway of the Mayhem biker gang, which is one of the arms-dealing factions in NEW STATE MOBILE. Players who complete the story missions can earn the Doug Bikerway skin.
New Weapons – MP5K and Crossbow: The MP5K is a 9mm-based SMG that can be equipped with a variety of attachments to help manage recoil. The silent, long-range Crossbow is also now available as a field drop in the Troi and Erangel 2052 maps.
New Weapon Customizations: With this update, the M249 weapon can now be customized with a new shield attachment that fits on the side of its handguard and prevents enemy fire from destroying the weapon. This customization results in a slightly slower ADS time, however.
Clan System Adjustments: Recommended clans will now focus on a Clan Masters' nationality to help players match with clans of common nationalities. Players can now search for clans based on that parameter to find one that best suits them. A Clan Masters can now also set their Clan Emblem using a variety of symbols, backgrounds and colors, with more options that will be added later. These Clan Emblems will be displayed on the "recommended clan page" as well as in a clan member's profile pages.
NEW STATE MOBILE's February Update is playable now for Android and iOS users. For information about NEW STATE MOBILE, please visit http://newstate.pubg.com or follow on social media at Twitter, Facebook, Instagram and YouTube.
Attachments