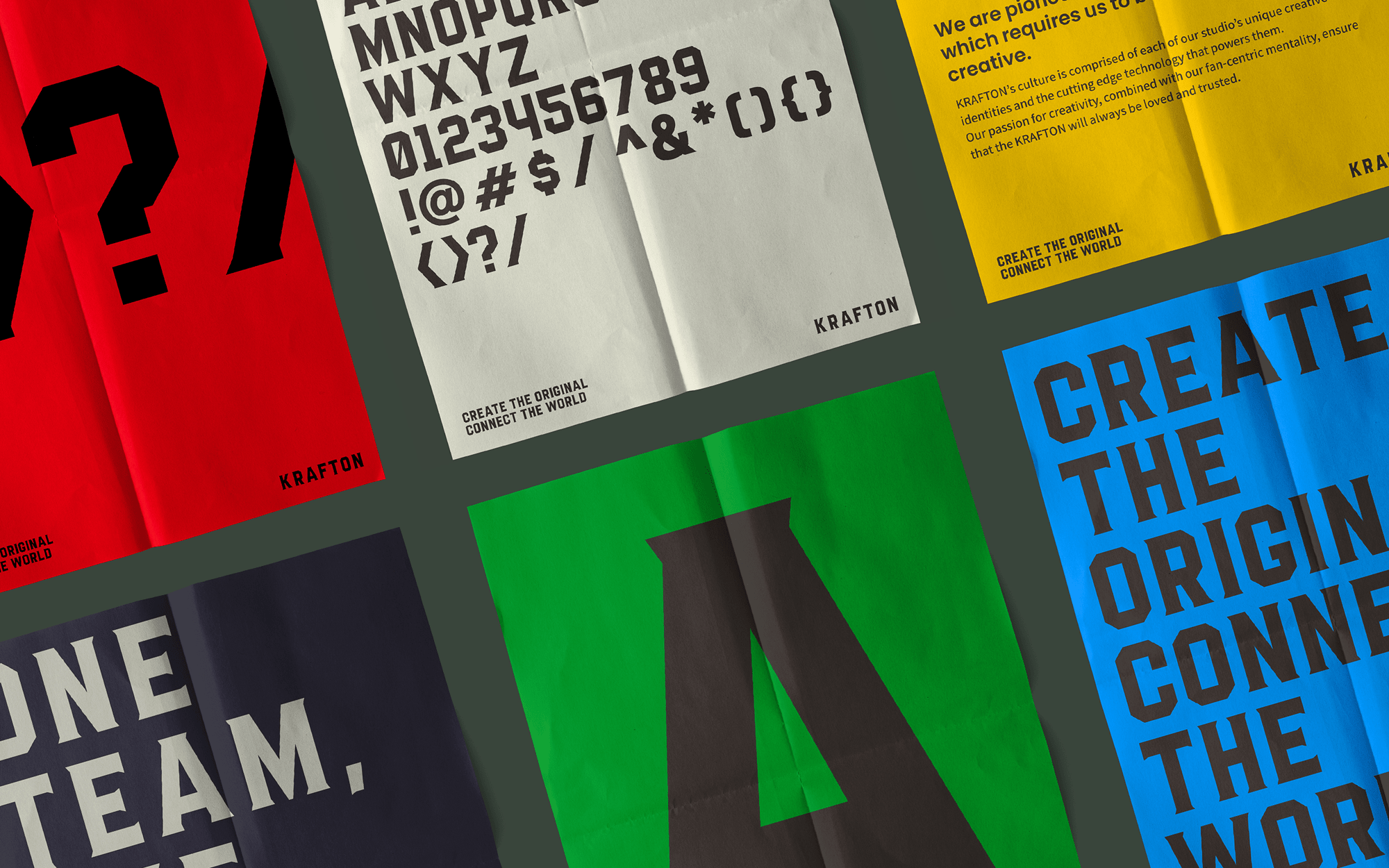 The brand identity of KRAFTON and each studio is expressed through design elements such as the original logo, color, and typeface.
You can download the basic design assets, such as KRAFTON and each studio's logo and typeface, and our brand guidelines, under the Brand Resource Center menu.
The guidelines contain rules applicable to each situation so that the brand's design assets can be applied consistently and clearly in various media.
Typeface
The KRAFTON typeface can be used freely for personal and non-commercial use only.
However, it cannot be sold for a fee or arbitrarily modified or edited, and must be used as it is distributed.
Please refer to the guidelines for the use of brand assets, and if you have any additional questions, please contact us at ask@krafton.com.
All rights, including the intellectual property rights, of the brand assets belong to KRAFTON, Inc.
Their commercial use must be approved in advance by KRAFTON.