Game
UPDATE 22.2 TEASES THE START OF PUBG: BATTLEGROUNDS' 6TH ANNIVERSARY CELEBRATION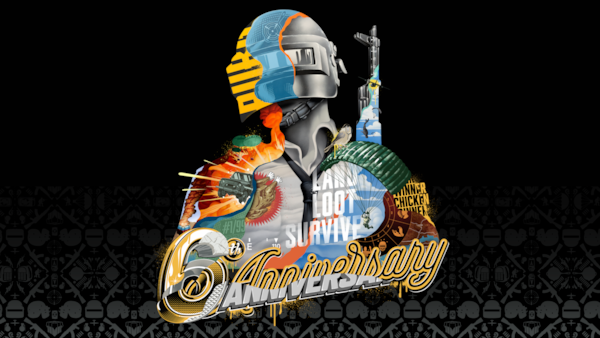 PUBG: BATTLEGROUNDS Update 22.2 has been revealed and it's headlined by the introduction of a new Care Package weapon – the FAMAS – along with several balance adjustments to weapons like the AUG, M16AF, Mk47 Mutant, and P90. Additionally, PUBG: BATTLEGROUNDS' 6th Anniversary is this month, so players will be able to find themed billboards and other decorative items throughout Erangel, Miramar, and Sanhok when the update goes live on PC on March 14 and consoles on March 23. These are just the highlights of Update 22.2, so please check out the full patch notes HERE for a deeper dive into what's new.
Speaking of PUBG: BATTLEGROUNDS' 6th Anniversary, we're using this update to tease a much larger celebration set for later this month. To kick -off the festivities, we're announcing an in-game collaboration with celebrated toy designer and street art muralist Tristan Eaton, who dreamed up a beautiful set of commemorative in-game billboards that you'll want to watch for whenever a match takes you to Erangel, Miramar, or Sanhok. Tristan's incredible creations are here as a tribute to all the amazing Survivors who first dropped into Erangel six years ago, and to all who joined us in the days since.
Additionally, we're hosting a special 6th Anniversary Message Event through March 23, during which players  can ask questions and wish the PUBG: BATTLEGROUNDS team a happy 6th anniversary. For those who submit messages, we'll select 100 random winners to receive special real-world 6th anniversary-themed items, including metal posters, postcards, and stickers. Please visit https://pubg.info/6thAnniversaryMessage_EN for all the details on how to share your message and enter for the chance to win.
While not 6th Anniversary-related, the community-favorite Intense Battle Royale mode has returned through March 31 on PC and consoles. For those who missed out earlier this year, Intense Battle Royale is a fast-paced, mini battle royale LABS mode sustaining all the essential factors of our traditional battle royale system. We've simplified several factors to reduce play time by a bunch – looting, long-distance traveling, number of enemies, and more. These changes let players focus more on the usual Battle Royale Mode's signature late-game intensity right off the bat.
As you can see, March is packed for PUBG: BATTLEGROUNDS. But this is just the start as we look forward to sharing the full scope of the game's 6th anniversary soon. More information on PUBG: BATTLEGROUNDS is available at emea.battlegrounds.pubg.com  and on official social media channels: YouTube, Twitter, Instagram, Facebook, Twitch,  TikTok.
Attachments